Travel designers for passion
Esprit Libre is an Italian tour operator specialized in high-end experiences and itineraries aiming to redefine luxury travel to shape unique stories for our guests.
Esprit Libre is also our story: we are Barbara and Stefania, two expert travel specialists, colleagues and friends. Our project was born sipping a coffee during a break, talking about turning our passion into our daily job and dreaming to share our vision with those who want to go beyond ordinary trips and itineraries to find the authentic soul of our country.
Coming from different professional backgrounds, we blend our strengths into a perfect mix of hard work and dream to bring you the very best of Italy's essence.
We believe the real luxury is living your own unique experience and getting to the heart of things: discover the authenticity of a place and the people is often unexpected but truly invaluable.
We craft every detail with enthusiasm and a personal touch to make each and every one of our guests feel special and unique. Whatever your desire, though we can't promise you the moon , we always do our best to make it happen!
We push ourselves to find new ways to experience our country's beauty whether it is by exploring new spots, working new angles of well-known destinations or simply telling new and fascinating stories.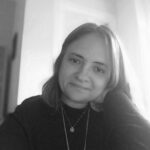 Travel designer & Operations Director
I got the passion for traveling from my parents who used to take my brothers and me every year in a different place, in Italy, Europe and beyond. My father drove all night and waking up in a different place was really … a WOW effect. I've been designing travels for 30 years and the best part of my job is creating something unique for every guest, feeling their enthusiasm as well as their eagerness to come back.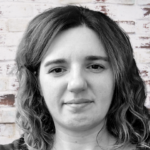 Travel Designer & Content Director
Writer and tech enthusiast, I landed in the travel business a few years ago turning my habit to browse through travel guides and planning trips into an exciting and beautiful job that I love. Every travel for me is a story: a story we go seeking first hand exploring new destinations and experiences, a story we tell our guests when we propose an itinerary, finally (and hopefully) a story our guests will cherish in their memory.
Discover more about our way to travel