Sure it's no doubt that Easter in Italy has its own amazing specialties when it comes to food. As always culinary tradition in our country is so rich that everywhere you go you can find different recipes and different dishes. All equally delicious, of course. Here are some that should definitely be on your "to be tried at least once" list.
1) Colomba
Some of the Easter dishes have regional roots, but others can truly be considered national favorites. One of them is colomba, a dove-shaped cake, developed as the Easter equivalent of the Christmas panettone (another not-to-be-missed to be added to your list) – though according to some legends the origins of the colomba are much older, dating back to the Lombards' queen Theodelinda in the 7th century. Its dough is similar to that of the panettone, fluffy and buttery, and is usually enriched with candied fruit, covered with a hazelnut or almond glaze (which is usually everyone's favorite part) and topped with almonds and sugar sprinkles. Apart from the classic one, there are also different, even richer versions, stuffed with delicious chocolate or vanilla cream or covered with a pistachio glaze.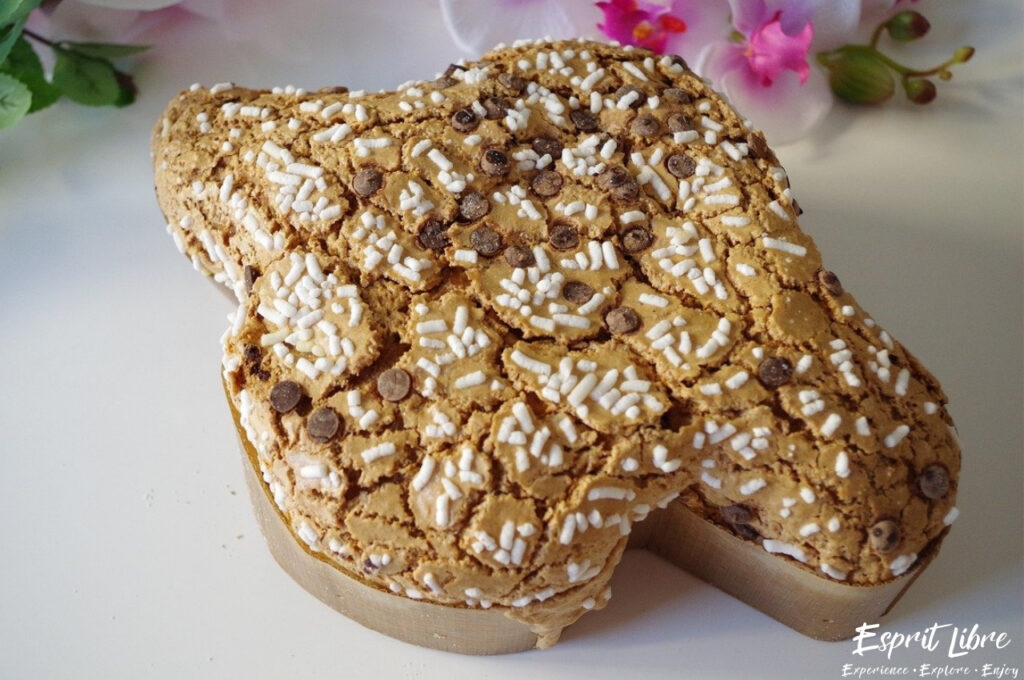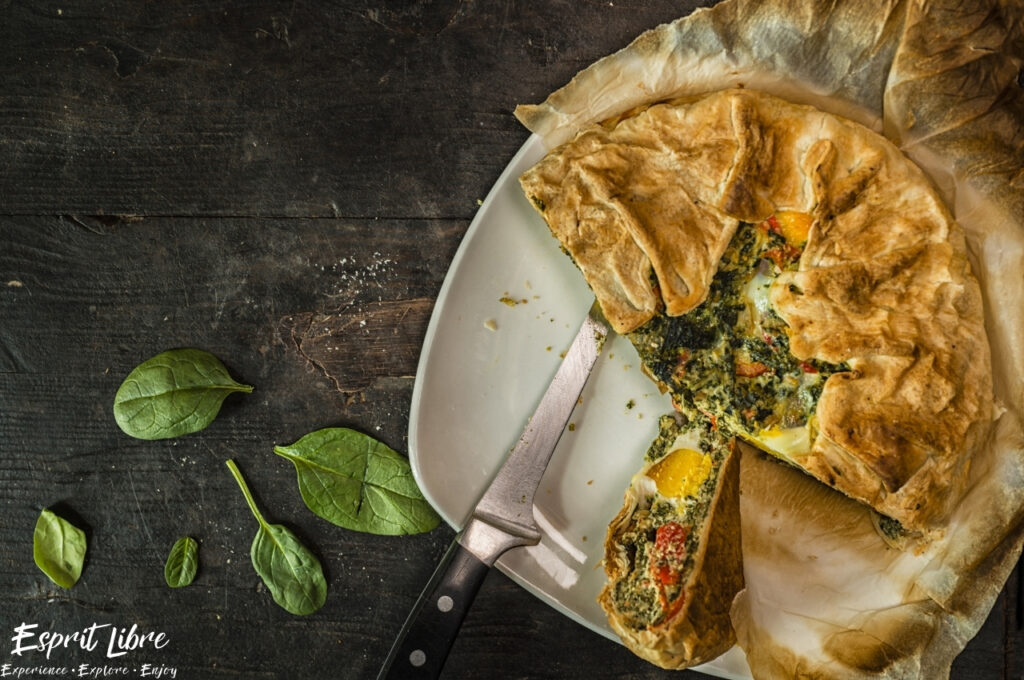 2) Torta Pasqualina
Typically cooked in Liguria and Piedmont area in the North of Italy, this is a rustic pie made with a shell of flaky dough – to be more exact 33 layers (the number of years of life of Christ) of phyllo sheets according to an ancient recipe dating back to the 15th century. It is stuffed with ricotta, chard, artichokes or spinach, eggs (cracked on top of the filling mixture, then baked in the oven) and seasoned with marjoram or other herbs; though, as you may have started to understand, in this dish there's always a fair amount of creativity, family tradition involved to make up slightly different versions each with its own secret ingredient.
3) Pastiera Napoletana
Commonly made in Campania, but also in parts of Calabria and southern Lazio, pastiera is a very rich, sweet cake prepared with sheep ricotta, candied citruses and grano cotto (cooked wheat), poured in a base of shortcrust pastry. It's often flavored with orange blossom water, or vanilla, cinnamon and orange peels. It was supposedly invented in a Neapolitan convent and it is usually prepared on Holy Thursday or Holy Friday to ensure that the ingredients have enough time to infuse and rest before it is consumed on Easter Sunday.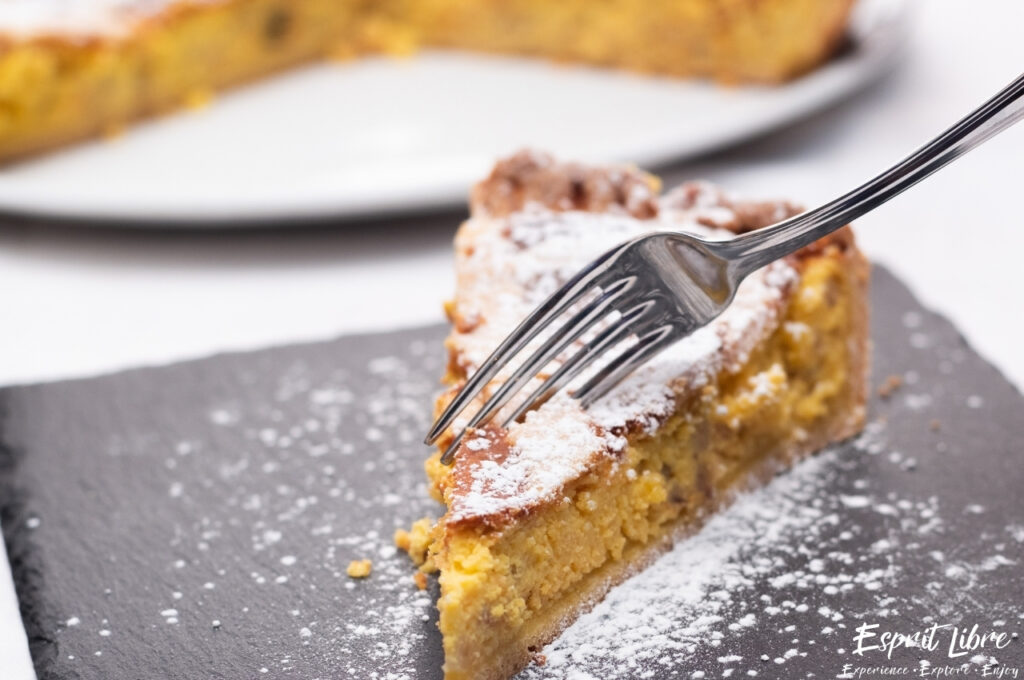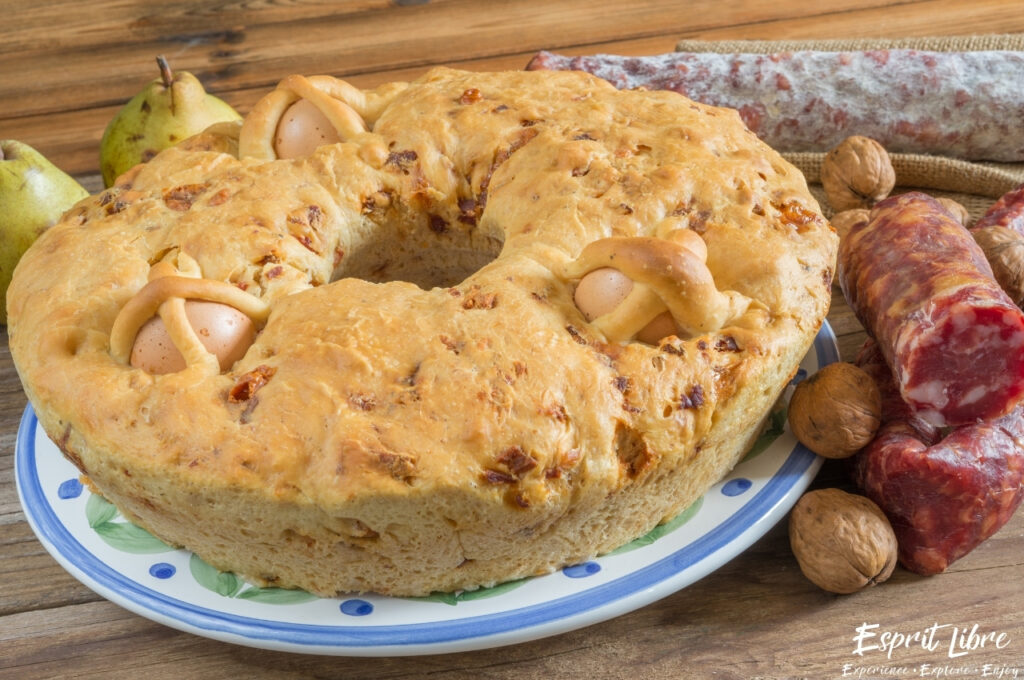 4) Casatiello
This specialty also takes us to Naples, though it is also popular in Lazio. Casatiello is a rustic ring-shaped cake stuffed with cheese, pancetta, salami and whole eggs. It is traditionally eaten on the evening of Holy Saturday.
5) Scarcella
Scarcella is an Easter cake originally from Puglia, but known in all of Southern Italy. It is a baked cake made of shortcrust pastry with whole raw eggs usually attached to them before baking in the oven and decorated with granulated or colored sugar given to wish good luck and prosperity.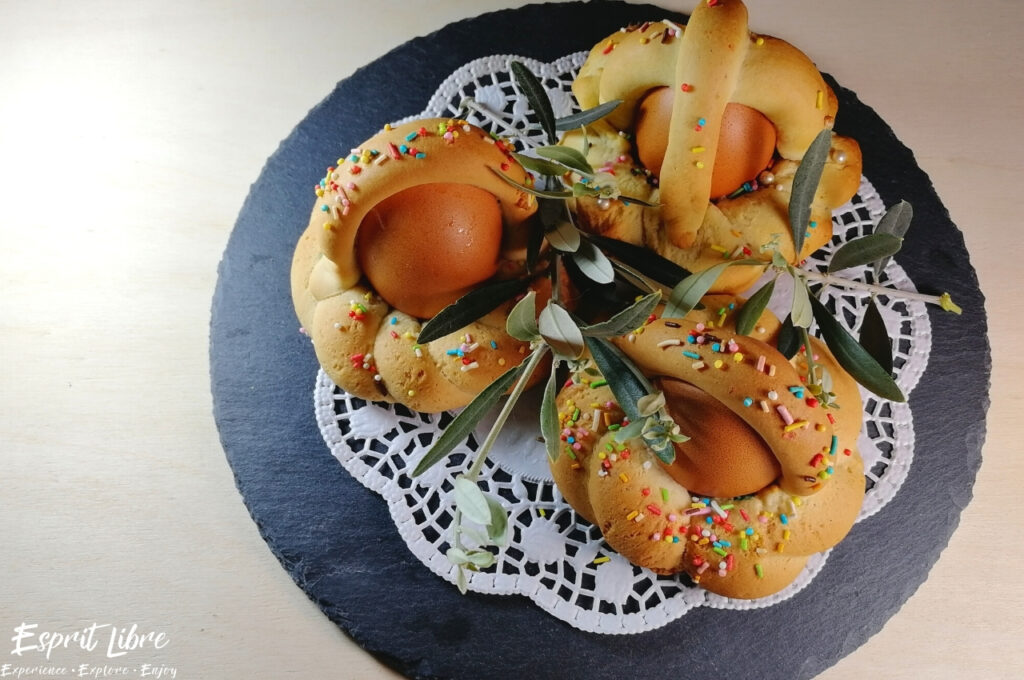 Though especially related to Easter you may find them in bakeries also in other periods of the year. Look for them on your next trip to Italy and don't miss the chance to taste how delicious they are. You won't regret it!
Stay tuned, more stories are coming!